Kevin Murphy Product Line
We just have to be honest, good products make a world of difference!  It's like being an "ok" chef, but using only the best, most fresh ingredients and it turns your recipe from ok to outstanding!
Kevin Murphy products are one of the tools stylists reach for when they want to make magic happen.  One of the things that make their products so wonderful for your hair - they're made with ALL natural ingredients, even their color line is ammonia-free.  So yes, we're BIG fans.  You will be too when you take them home and see the kinds of results you can get on your own!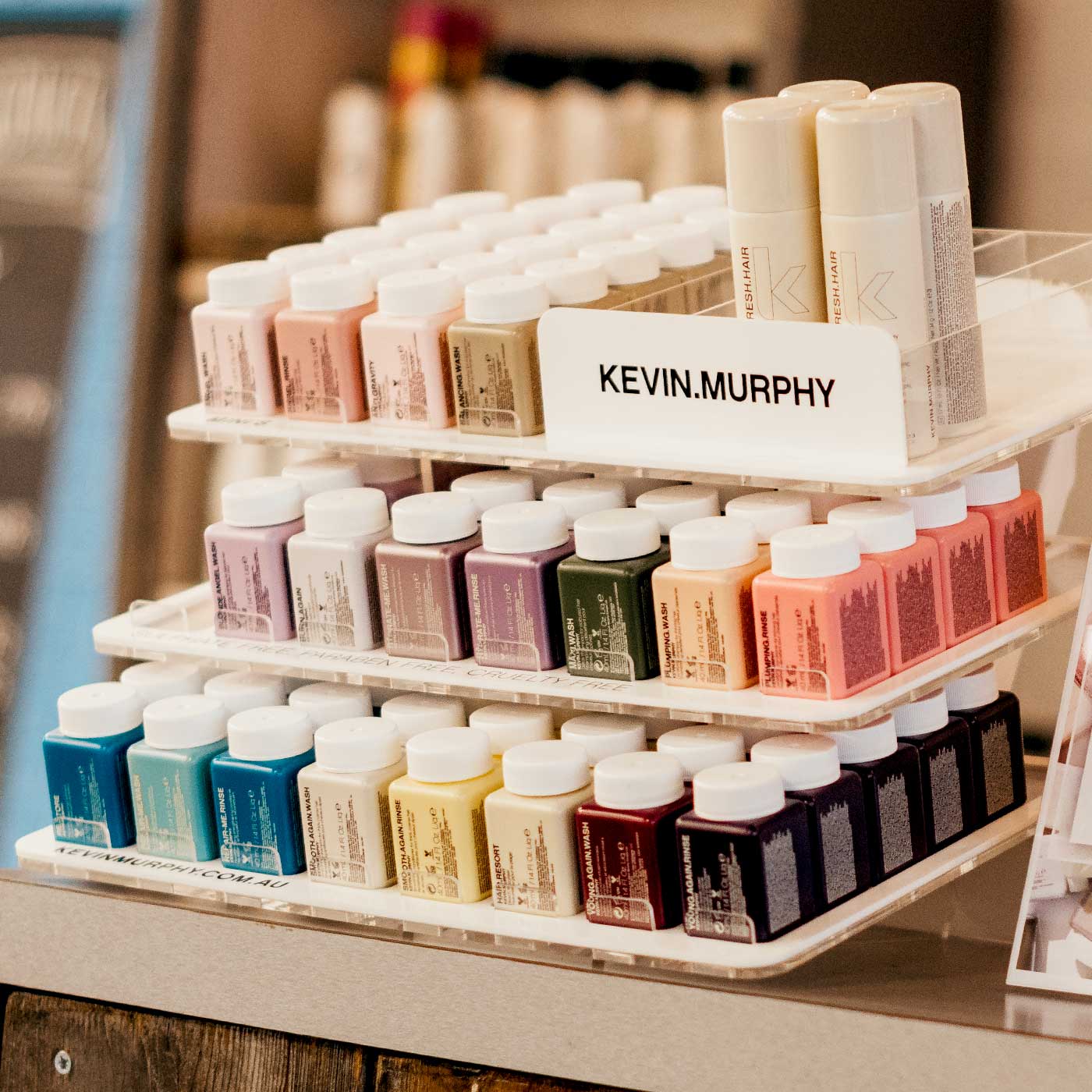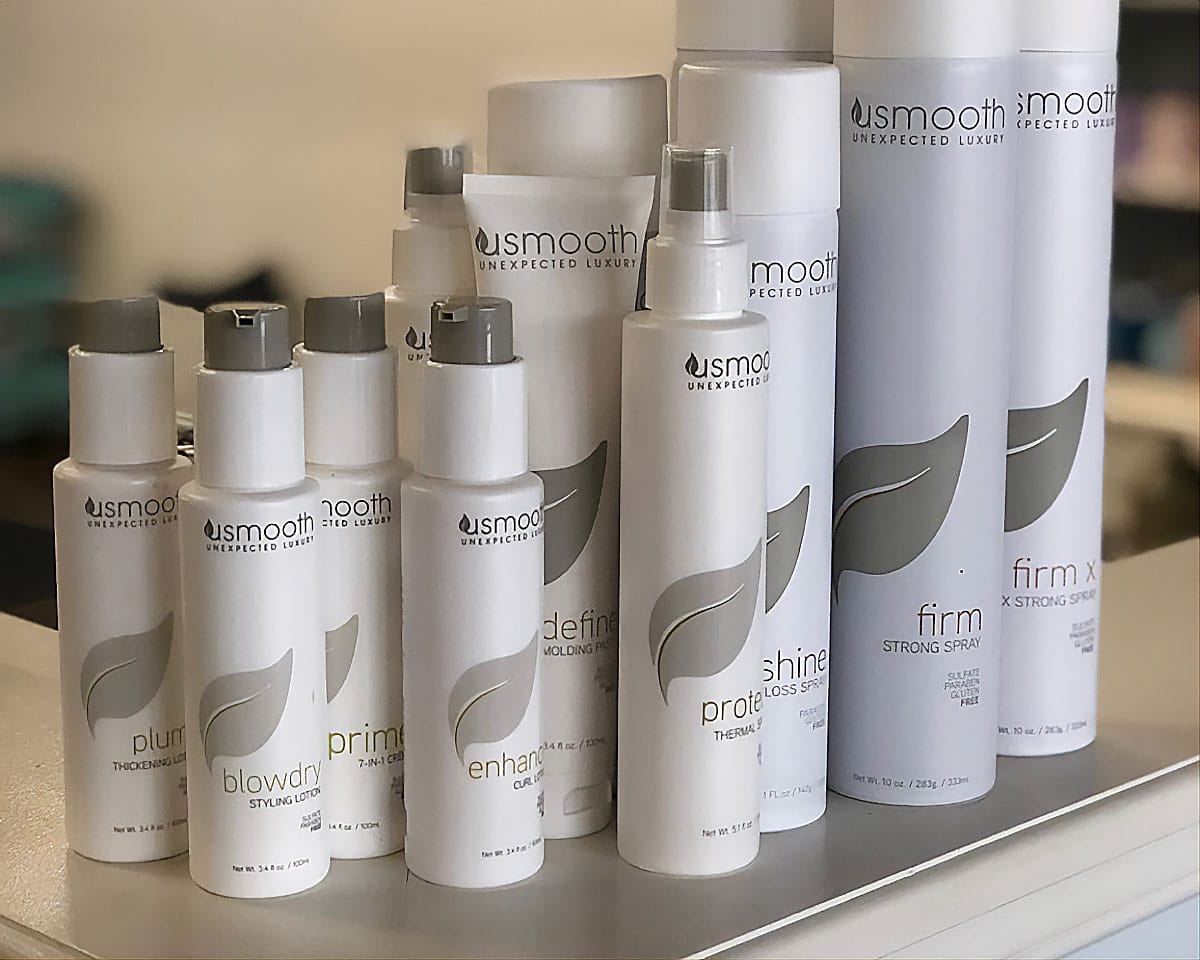 A complete line of luxury products designed to nourish and protect your hair.
usmooth products are sulfate and paraben-free with gluten-free options. In addition, the line is infused with sunflower oil, a natural moisturizer, and UV protectant.
Our commitment to the salon profession inspired us to create the ucare Foundation. A foundation that exclusively supports stylists who may need help due to unforeseen circumstances or emergency financial situations.
usmooth donates two percent of each purchase to fund the ucare Foundation.
AVAILABLE FOR PURCHASE ONLINE ONLY
Cruelty-free and PETA approved, ELEVEN Australia products call on high performing natural ingredients such as Australian Desert Lime, Avocado Oil and antioxidant-rich Australian Quandong for maximum efficiency. We use simple and uncomplicated product names, which means you know exactly what you're getting when selecting the right products for you. Want volume? Look no further than our I Want Body range. Need hydration? Try our Hydrate My Hair Moisture range! There's something for everyone. And, the best bit? We have a selection of vegan and gluten-free products to suit all hair types.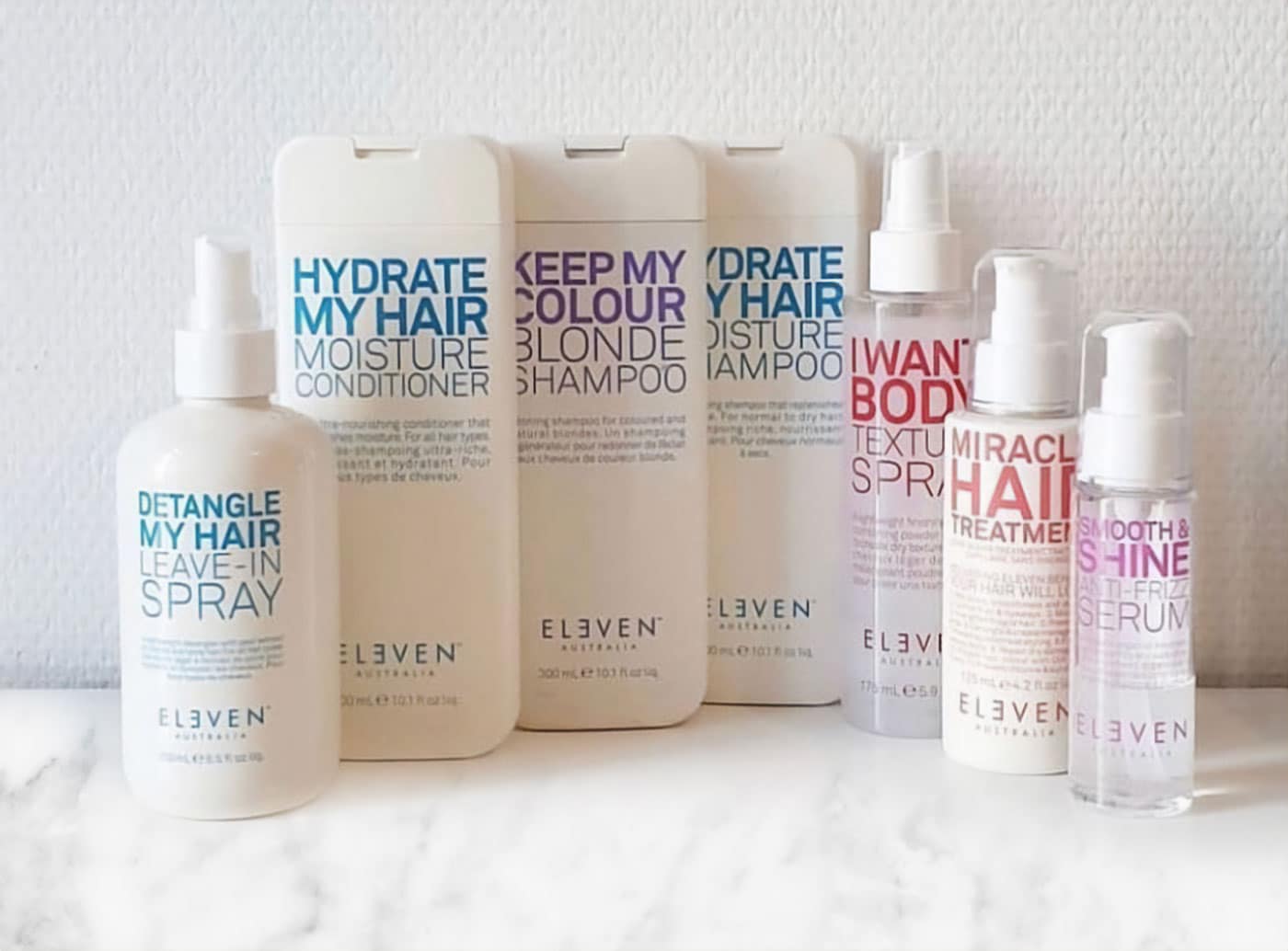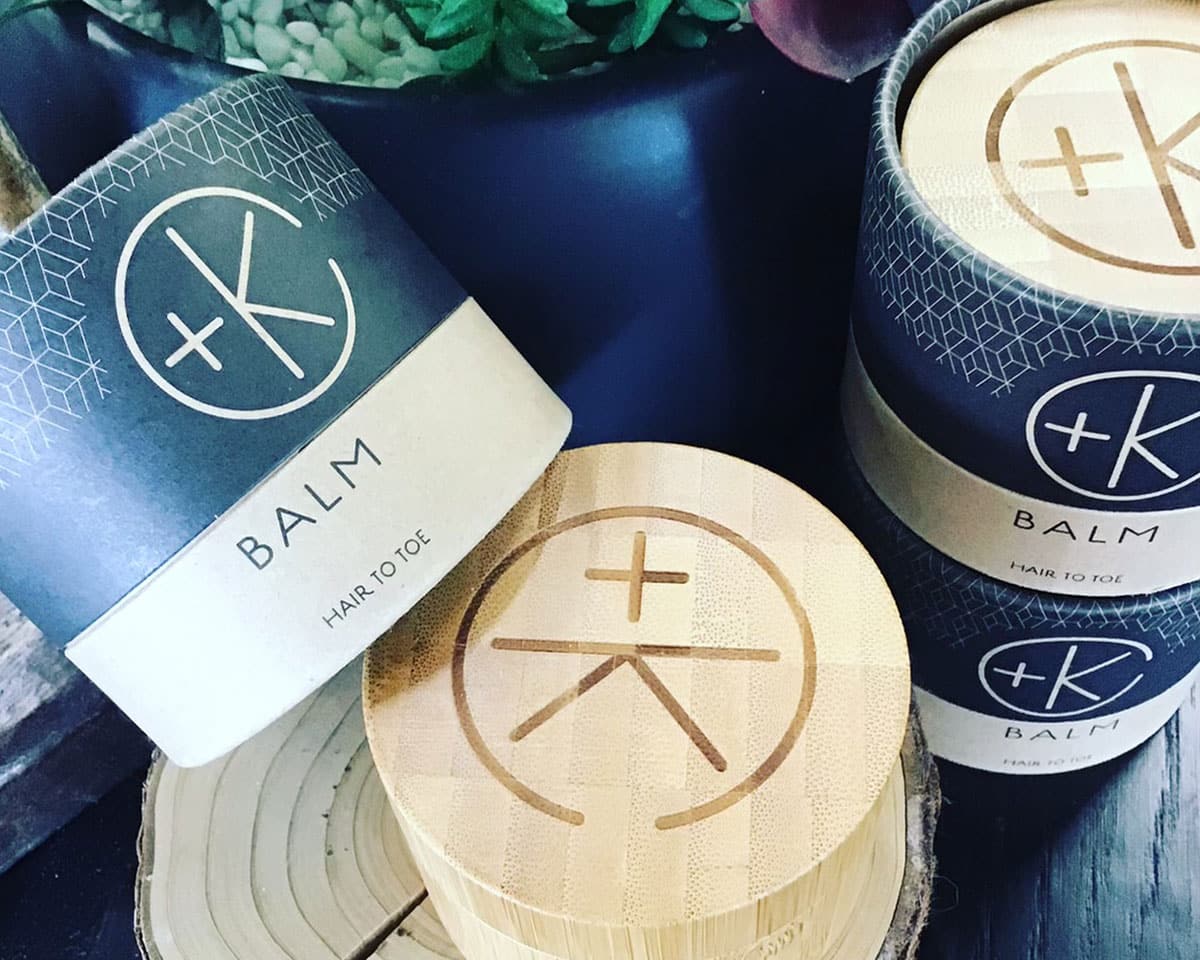 Natural, botanical haircare, skincare, scalp & shave products.